The Dutch professional football player and coach Johan Cruyff is often touted as the most influential person in soccer history — well known for his forward-thinking philosophy. He famously stated that every disadvantage has its advantage. Cruyff, of course, used this perspective to motivate his players, but the truth of the statement seems especially apropos as we survey this past year of pandemic volunteering.
For Rice volunteers, the disadvantages of quarantine and social distancing have revealed the advantage of an inclusive, worldwide virtual community. The result has been more activity, increased engagement with alumni and students, and opportunities for those living outside of Houston or highly-populated alumni regions. We spoke with four volunteers who capitalized on their time at home by giving back to students and who also found a sense of fulfillment and satisfaction in reacquainting themselves with the mission and values of Rice.
Bethany Andell '01
A Business Model for Giving Back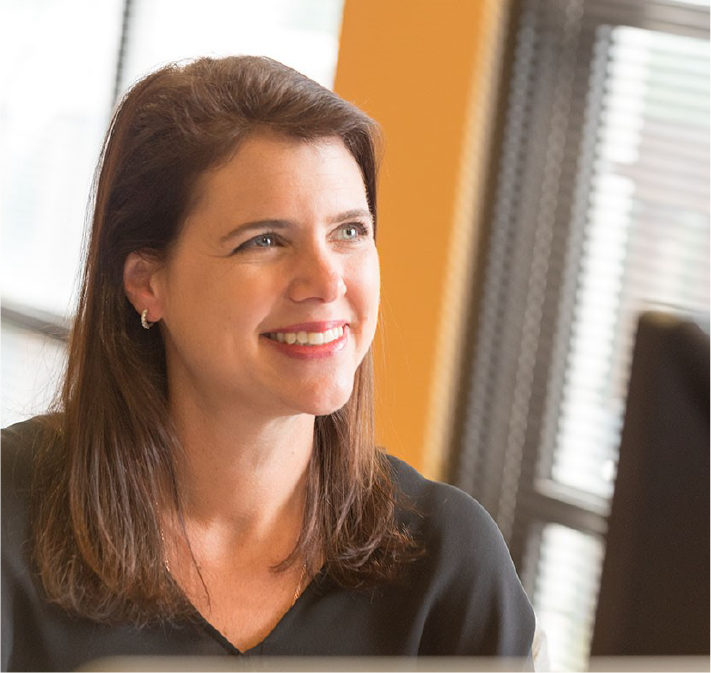 After graduating from the Jones Graduate School of Business, Bethany Andell MBA '01 stepped directly into a busy career as the president of Savage Brands. She returned to campus a few years later when several former professors asked her to speak to their classes. She quickly realized two things: she had been missing the energy of the Jones School, and the networking was pure gold for her business.
Eventually, Bethany was asked to be a class ambassador, and she began getting in touch with former classmates, encouraging them to donate and volunteer. "When I saw my classmates re-engage, I caught the vision," Bethany remembers. "Suddenly volunteering became less about me and more about the school. I wanted to give back and reconnect alumni." This prompted her to join the Rice Business Alumni Association Board, where she now serves as the board president.
"The dean, Peter Rodriguez, has a motivating strategy and an inspiring vision. Our rankings began to rise, and I found myself in this ecosystem of growth and continual improvement," Bethany explained. "I also felt passionate about the school's mission, and it was extremely rewarding to be a part of something so impactful, something that was bigger than myself. Volunteering gave me access to see and hear and feel what was happening with students, faculty and alumni."
To get involved with the Jones Graduate School of Business, visit business.rice.edu/alumni and click "volunteer" on the left side of the screen. There are current openings for regional chapter volunteers or class ambassadors.
Charlos C. Ward '98
Virtual Volunteering From Alaska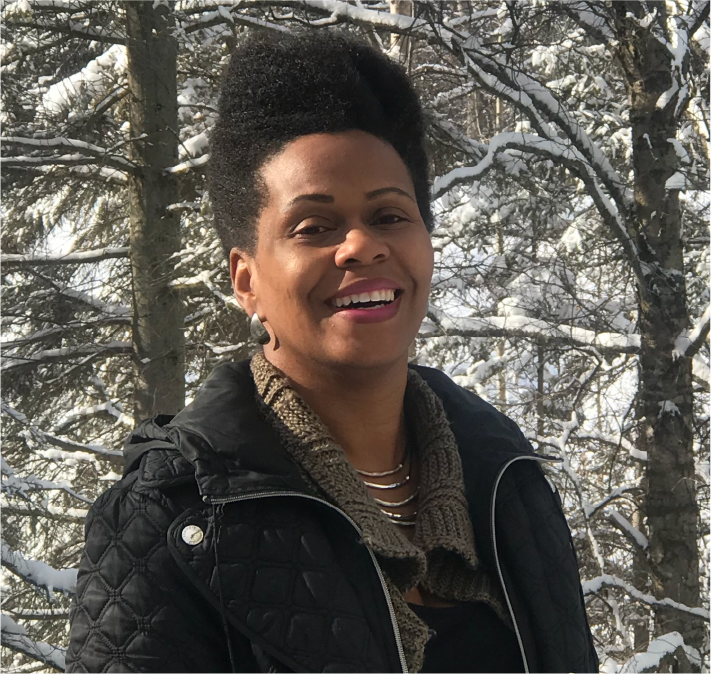 Although Charlos Ward '98 lives in Alaska, she has found virtual volunteering to be a game-changer, making connecting with the Rice community easy and accessible. Always a prolific volunteer, Charlos, who has served on the advisory board for the School of Social Sciences and currently sits on the Engineering Advisory Board, has also partnered with the Center for Career Development on a number of panels and has presented on Life After Rice, a Rice Alumni program geared towards relaying practical wisdom to young graduates.
"This time of virtual volunteering has allowed me to engage more with students," Charlos shared. "I've been able to speak at events, as well as speak with students one-on-one, which is when students are most open to having an honest conversation and are most receptive to advice. I've given resume feedback and career advice, but I've also been able to reach out to minority students, who might not feel confident enough to ask for help when they need it. They may suffer from imposter syndrome, but I can reposition that. I can remind them that their hard work should be a source of pride."
Charlos is quick to credit her own success to mentorship. "I volunteer because of my own history. I am where I am and I have achieved because so many people took an interest in me — from elementary to high school and on to Rice. So many people gave of their time to me, and I am committed to reciprocating that support.
"Overall, I fundamentally believe education changes lives and communities. I am convinced that if students don't get the interaction or mentoring conversation they need, they won't realize their full potential. And that's a loss for everybody."
Michael Warren '16
Paying It Forward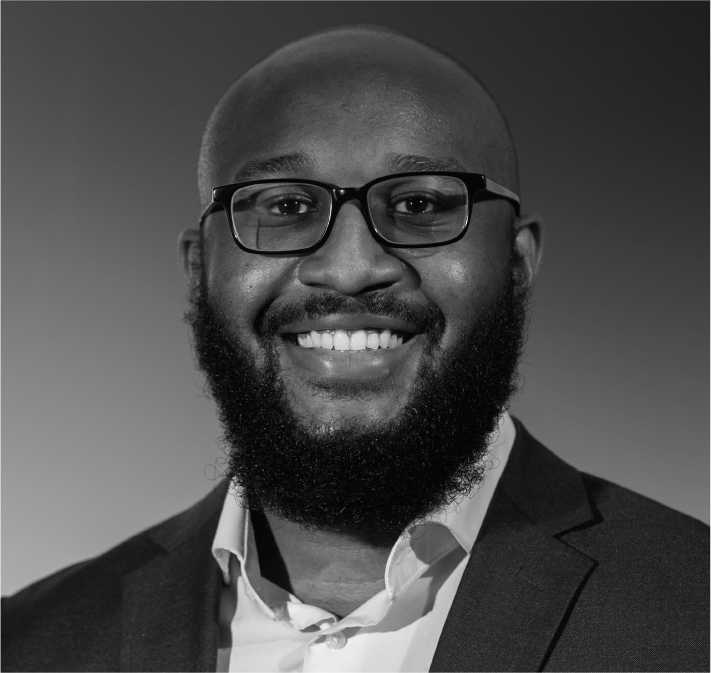 Currently a student at Georgetown University Law Center, Michael Warren '16 shared his law school experiences on a recent panel of "Black Alumni in Law" as part of the Life After Rice program. "It was my first professional speaking event," Michael explained. "Learning more about other Black professionals was a fantastic experience, and I hope sharing my personal insights and perspective provided someone else with a bit more confidence or direction to pursue their goals."
Michael's commitment to volunteerism comes directly from his experiences at Rice. "As an undergraduate, I found it extremely comforting and encouraging when alumni took time to grab coffee or lunch to fellowship and connect. As a Black alum, I think it's critical for minority students to see diverse representation throughout the Rice network and community."
Michael's college sweetheart (and now wife) Jackie Mutai '15 was president of the Black Student Association while both were Rice undergrads. "It was through her commitment that I began to see the tremendous impact alumni connections could make on student resources," Michael shared.
"My volunteerism now is an opportunity to pay it forward and give tribute to prior generations of students and alumni who paved the way for my positive experiences as a student."
For more information on contributing to Life After Rice, contact Alexa Schwartz at alexaschwartz@rice.edu.
Nicole Van Den Heuvel '81
Empowering Owls Throughout Their Careers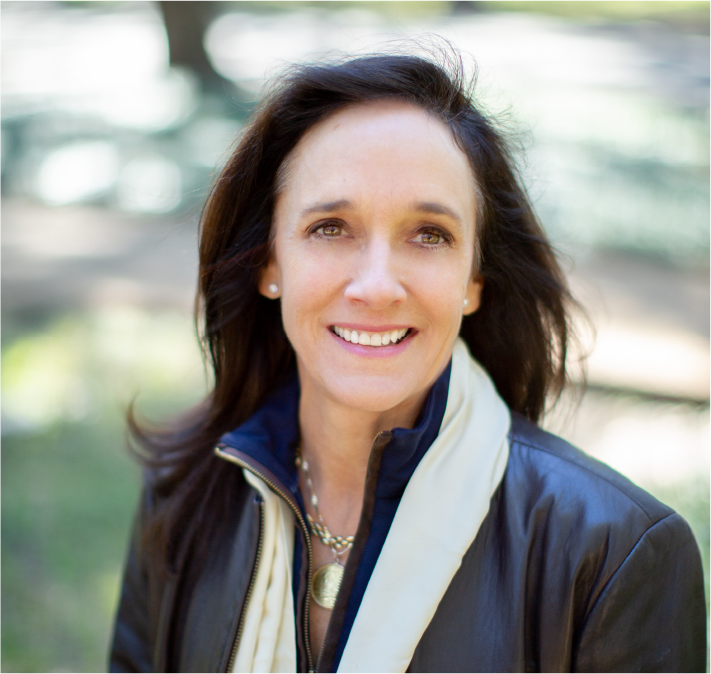 As both an alumna and executive director of the Center for Career Development at Rice, Nicole Van Den Heuvel '81 can speak directly to ways virtual volunteer opportunities are changing the landscape of mentorship. "Our Owl Edge Externship program gives students the opportunity to shadow an alum at work. Typically, we place about 300 students. Once the program went virtual, we doubled the number of students involved — over 600 students were hosted by more than 350 alumni."
As a volunteer herself, Nicole points to Sallyportal as a means to quickly and virtually facilitate networking amongst the Rice community. Sallyportal participants often reach out to Nicole directly, but she also keeps on eye on requests for help, looking for someone who is seeking advice. She can then use her large Rice network to make connections, facilitate mentoring relationships or volunteer with them directly.
Nicole's professional life and alumni volunteer work flow seamlessly together. Both are about helping Rice grads meet their full potential. "My motivation is always about helping people figure out what they want to do," Nicole shared. "A lot of people, even older adults, are not always where they want to be in their careers. Helping people feel empowered by their skills and then giving them the confidence to move forward is extremely rewarding. Also, I just like giving back because I believe so much in Rice."
To learn more about Owl Edge Externships, visit the Center for Career Development webpage.
Volunteer with Sallyportal and share your experience with a current student or alum. Use the directory to find someone looking for advice around your area of exptertise. You can even use Sallyportal to find a mentor yourself!